In 1974, Michael L. Morris, representing the third generation, returned to the family business and worked closely with the company until the unexpected passing of R.L. Morris in 1978. Michael continued in the D.O.D. mission and expanded into other arenas of supply, working primarily with small manufacturers and supplying them with contract components for assembly. During this period facilities were expanded to 8,000 sq. ft. and Automatic Screw Machines and Computer Controlled Machining were introduced. Morris' business line expanded from small contract orders to medium size production runs.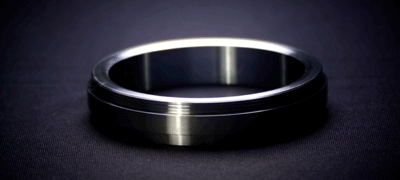 Opportunities arose in the mid 1990s to work with the automotive industry for supplemental capacity and line interruption business. To meet these, Morris moved to its current location in Brazil, Indiana in 1996.
Today, led by a team that includes Paul L. "Chip" Morris, the fourth generation involved with the company, Morris Manufacturing utilizes lean enterprise tools in every facet of its business. Our systems include Kaizen activities emphasizing motion economy and ergonomics, Kanban, TPM, 5-S, SPC, cellular and pull manufacturing, among others.

Morris Manufacturing, a TS 16949 certified company, is committed to shipping a quality product to the customer on time. It's that simple.